Like us. 

Our next Guild meeting is scheduled for Tuesday, June 1st, 2021, from 5:30 to 7:30 via Zoom. Please join the conversation and share your work. 
Our usual meetings at the Brown County Central Library in downtown Green Bay (Wonderful Wisconsin) have been waylaid by the pandemic. Until the library re-opens for group meetings (date unknown), the Guild will meet virtually via Zoom. A link will be posted here when it is available.
We welcome guests as we gather to share accolades, learn more about writing, editing, publishing, marketing, and receive positive critiques of work we choose to share. If you are a fledgling writer or more experienced, come join us. We will be face-to-face (mask-to-mask) again one day. Come back here for updates.  In the meantime, check out our blog. New ones usually post on Thursdays.
Guild Meeting Dates in 2021: June 1st, July 6th, August 3rd, September 7th, October 5th, November 2nd, December 7th.
There are no membership fees, but if you become involved and want to be included on this website, contributions are accepted. If you're interested in learning more, please attend one of our meetings.
If you have information about writing competitions or special programs, let us know and we'll put it here.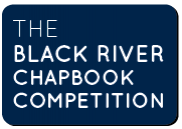 The Black River Chapbook Competition is a semi-annual prize from Black Lawrence Press for a chapbook of poems or prose (including fiction, creative non-fiction, lyric essay, and prose hybrid manuscripts). Entries should be between 16 and 36 pages in length. The winner will receive $500 and publication. Entry deadline for the Spring Competition: May 31, 2021. Black Lawrence Press accepts submissions and payment of the entry fee ($17) exclusively through our online submission manager, Submittable. All entries are read without identifying information by our panel of judges and editors.

Visit us online for complete submission guidelines. Submissions are accepted via Submittable now through May 31. We look forward to reading your work!
The following information is provided courtesy of Terra Fletcher, member of Shawano Area Writers. Check it out! They do offer compensation.http://www.fundsforwriters.com