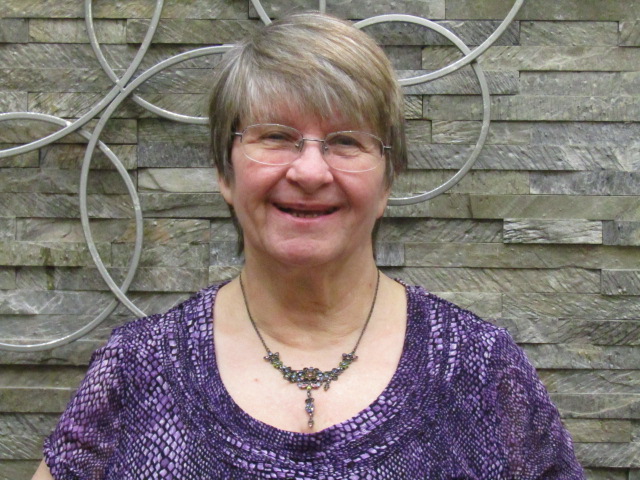 Valerie Routhieaux has a diploma from the Institute of Children's Literature. Her newest book, Thread of Evidence, is now available.
Valerie is the author of three published books in adult Christian fiction – historical genre.  Scarred, Manifest Destiny, and Stowaway.  Freedom's Cry will be available in August, the last in the Colonial America series.
Valerie lives in Green Bay, Wisconsin.  She is the mother of three grown children, five grandchildren, and two great grandchildren.  She is retired and enjoys swimming, reading, and the retired life.
Thread of Evidence (Book cover at left below)
Vincenzi Clothiers, is a leading manufacturer in the fashion industry, with designs sought from around the world. However, Vincenzi Clothiers finds itself the victim of Industrial Sabotage.
Jim Frasier is the supervisor of Vincenzi Clothiers with a huge dislike of women, firing secretaries almost as soon as they're hired. Mr. Leonardo Vincenzi, the owner of Vincenzi Clothiers, takes on the responsibility of hiring a secretary for Jim, whom he cannot fire, but must make a way to work with her.
Claudia Peterson is the secretary Mr. Vincenzi hires with a one-year contract. Claudia is a woman of strong faith and vows to do her job to the best of her ability. Not an easy task when Jim tells her she is to be seen and not heard, and go wherever he goes, and be available at all times.
Incidents of sabotage and being Jim's secretary make Claudia's job stressful and dangerous. Because of the strict laws of the island, Jim and Claudia find themselves bound in marriage, not something either of them want, but a situation neither of them can get out of.
Who is behind the sabotage? Will Jim learn to work with his secretary, and will Claudia find the reason Jim hates women?