NEW from Jean Baxter
Jean Baxter has a new book out, Completely Ambered and now available on Amazon. See her profile for details.
Jean's third book, That Forgiveness Thing, is also available for purchase.
Jean has two other young adult novels in publication and you can visit her website for more information.
Jean has been a member of Green Bay Area Writer's Guild for a number of years and is retired from the nursing profession.
New from Lawrence P. Wilson
Lawrence P. Wilson has recently released his collection of humorous anecdotes and other stories about growing up as a Baby Boomer. He covers the many different types of jobs he has held, from his first catching chickens to being a fire fighter, paramedic, and fire investigator.
Larry is the Guild's featured writer for January 2021.
NEW from Terry Misfeldt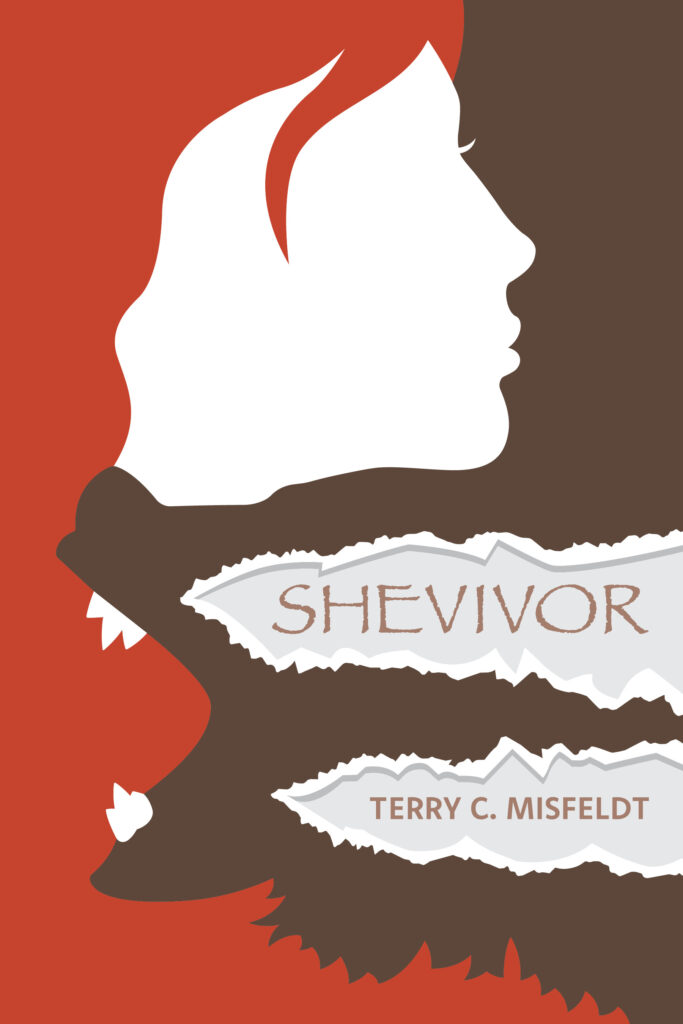 Terry Misfeldt released his first novel, Shevivor in late April 2020. It is the story of Janet Murphy, an Irish Catholic redhead who loves hunting with her police officer dad, brothers, and uncle, a former Navy SEAL. She survives getting lost, witnessing her grandfather's murder at deer camp, and taking out the school shooter who kills her mother and wounds Janet.
She becomes a successful advertising sales representative and endures more hardships on the way to purchasing her dream property in the Rockies. Janet eventually moves to the Montana ranch with her uncle and is surprised by a rogue grizzly while hunting alone. She is a shevivor!
NEW from H.G. Watts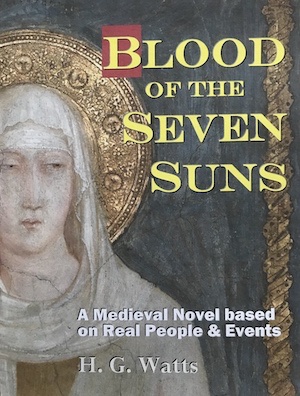 From H.G. Watts — How did a rich, powerful, Roman noblewoman end up sharing the crypt of St. Francis of Assisi? Why was she the only woman at his deathbed? What was the special relationship between Jacoba of the Seven Suns and the reformed playboy who considered females honeyed poison? Documents related to Jacoba disappeared shortly after Francis died. However, it is fact Jacoba was a Roman aristocrat who in her early teens joined Rome's most powerful family after wedding a man nearly twice her age. When he dies prematurely, the young widow takes charge of his palaces and knights as well as raises their children. She also maintains a lifelong relationship with St. Francis. How and why did their close relationship develop?
This intriguing medieval novel entertains and enlightens, deftly infusing fact into a page-turning story of love, loss and transformation set in Italy's Middle Ages. "BLOOD OF THE SEVEN SUNS" is for people who love history but prefer novels to textbooks. This book is part history, part mystery, and entirely captivating.
Order H. G. Watts's "BLOOD OF THE SEVEN SUNS"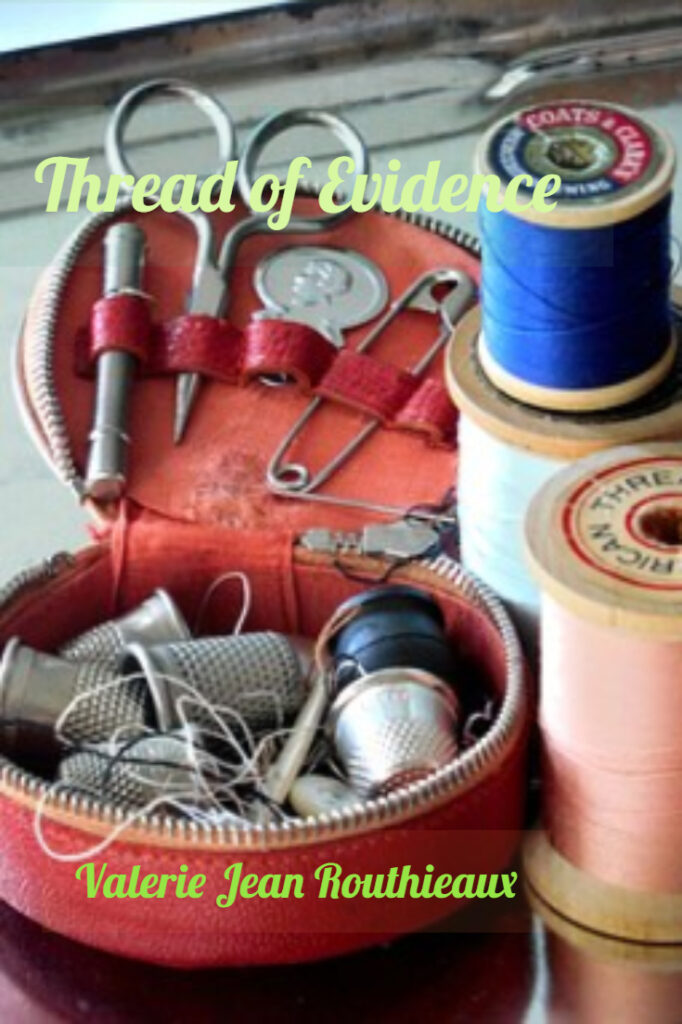 NEW from Valerie Routhieaux: Vincenzi Clothiers is a leading manufacturer in the fashion industr but finds itself the victim of Industrial Sabotage.
Jim Frasier is a supervisor with a huge dislike of women, firing secretaries almost as soon as they're hired. Owner Leonardo Vincenzi takes on the responsibility of hiring him a secretary he cannot fire, but must find a way to work with her. Claudia Peterson is the secretary hired on a one-year contract. Her strong faith is tested when Jim tells her she is to be seen and not heard, and to be available at all times. Incidents of sabotage make Claudia's job stressful and dangerous. Because of strict laws, Jim and Claudia find themselves married in a situation neither of them can get out of.
Who is behind the sabotage? Will Jim learn to work with his secretary, and will Claudia find the reason he hates women?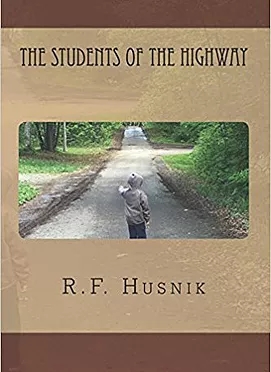 There's a very special city somewhere within the Earthly reality of Earth One. And it is divided by a river. A group of artistically minded individuals have settled in this city. This book recounts some of their exploits.
Order Russ Husnik's The Students of the Highway
A picture-perfect coastline provides the backdrop for The House on the Dunes, a sweet yet mysterious and shocking tale. Surprised by inheriting spectacular emeralds and a lavish home on Lake Michigan, Olivia Hobart is compelled to uncover the secrets of her late mother's past. Ignoring the wishes of her controlling husband, Olivia temporarily separates herself from him and her disabled adult daughter to stay at the dunes house and search for the truth which has been concealed from her all her life. Her pursuit for answers is a challenge of its own, but Olivia's efforts are further complicated by dangerous incidents, proving that what she doesn't know can hurt her. Could someone else lay claim to the missing emeralds? Is her nearest neighbor—the attractive grandson of the house's original owner—romantically interested in her or only attempting to regain what he sees as his rightful estate? Is the house's seemingly innocent caretaker really a pawn in this baffling plot? With only the help of the clue her mother left for her to find, Olivia brings to light the small town affair that could cost her the only life she has ever known.
Order Nancy Sweetland's The House on the Dunes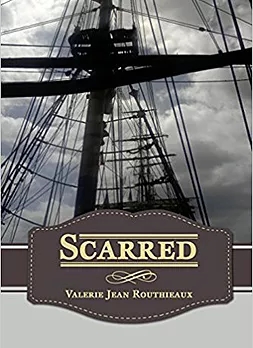 Jo-Ann Carter is a disillusioned young woman who decides the best thing for her is to leave. Leave school, where she has been for seven years since the tragic death of her parents, which left her an orphan at the age of ten. Leave England and a society that forgot about her. Leave everything she knows, except her best friend, who insists on going with her – plunging them both into the dangers found on the high seas, with pirate battles, slave markets, and the hardships found in Colonial America. Quentin Alexander, Earl of Thurgarton, learns he is Jo-Ann's guardian through a message from the headmistress of the school she attended. With permission from the Crown, he determines to bring Jo-Ann and her companion back to England. Both Jo-Ann and Quentin are determined on seeing their objectives met: she to stay in the Colonies, and he to take her back. Who will win the battle of the wills, and at what costs?
Order Valerie Routhieaux's Scarred