By Rhonda Strehlow
The sun is shining. The birds are singing. The road is calling. The lounge chair beacons me.
The garden needs hoeing.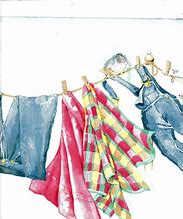 The day is so beautiful the sheets should be hung on the clothes line.
Is it time to drive to Door County to pick cherries?
My desk is a mess. There are birthday cards to be sent. The neighbor wants to go on a ten-mile bike ride.
We only have a few real summer days in Wisconsin. I'll write when it's raining.
Re-seal the deck. Trim back the trees. And, now the peas should be picked. And shelled. And frozen.
I'll write when it's raining.
The dog needs a walk. The cat needs a treat. The bird feeders are empty.
It's time to weed the flower garden again. Who ordered three yards of mulch?
The fish are biting. The fair is next week. I need a haircut. And, so does the dog.
So now it's been raining for three days. No more excuses. I open the laptop with a sigh. I re-read the first three chapters. Not too bad. The characters talk to me. I get lost in the drama of another life, another time.
Ten p.m. and 3,512 words! Where did the time go? I'm just getting started. I'm sure I can get in a few more chapters before midnight. Who needs to sleep?